projects / Vanquish VQ45
Vanquish VQ45
A 43 ft day cruiser with a top speed of 40 knots.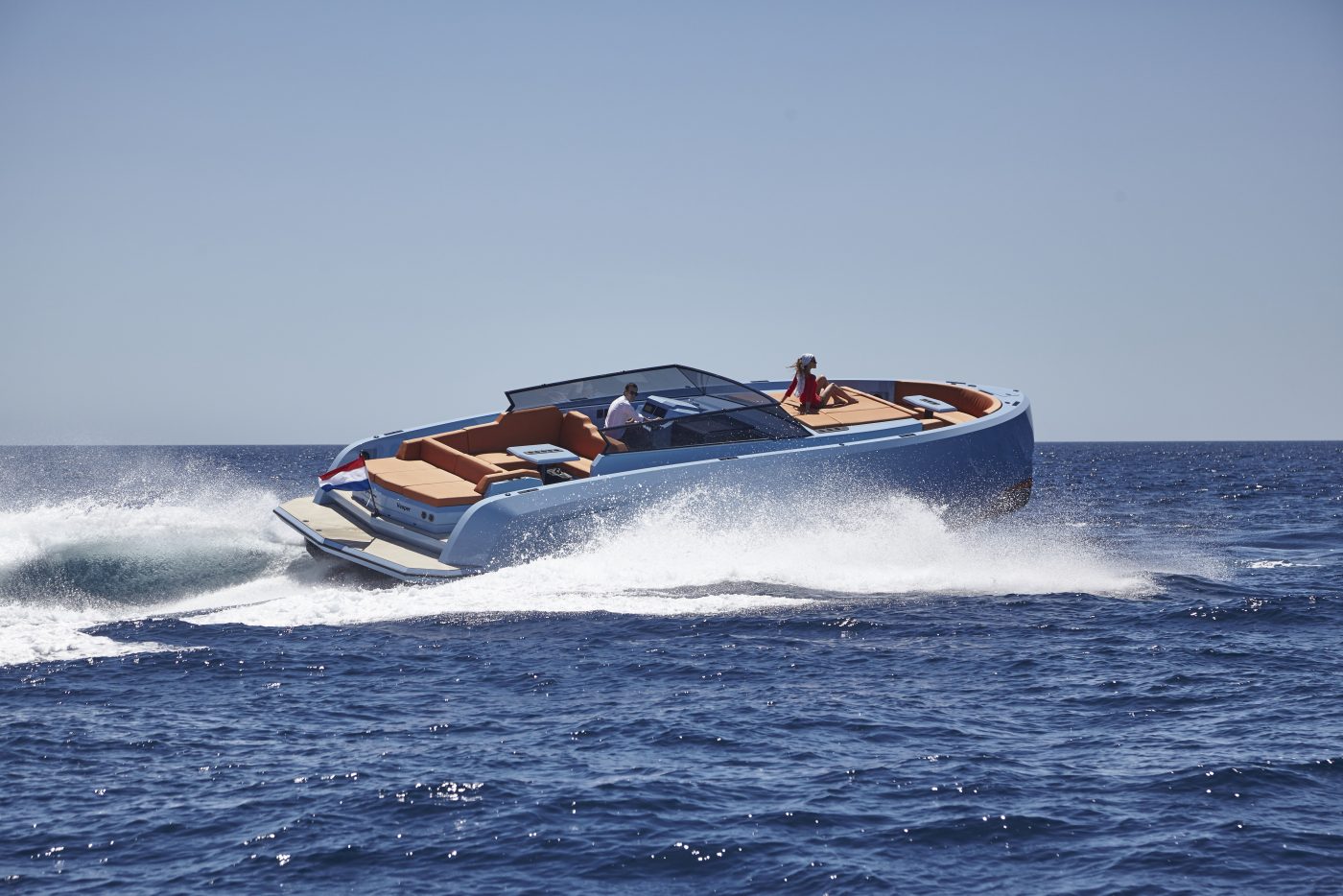 Vanquish VQ45
Design nr. 078
Length o.a. 12.8 m
Beam 4.1 m
Draft 0.85 m
Engine power 2 x 370 hp
Maximum speed 40 kn
Propulsion sterndrive
The VQ45  is a developmend of the VQ43, in line with the design philosophy of the VQ48. Studio Delta is responsible for Naval Architecture, design is by Guido de Groot.
Related projects