projects / Cyrus 13.80 m Charter Yacht
Cyrus 13.80 m Charter Yacht
A luxery charter for Mediterran Sea.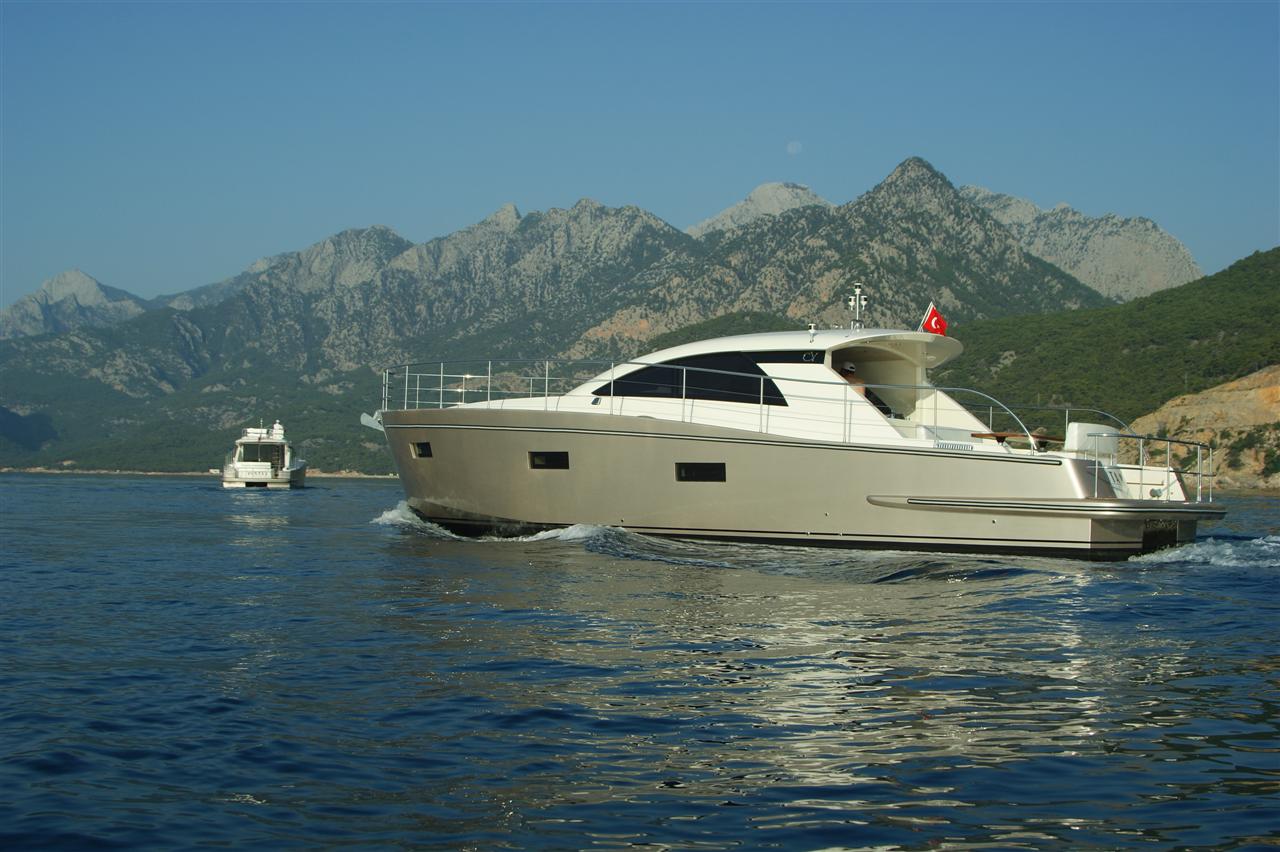 Cyrus 13.80m Charter Yacht
Design no. 048
Length oa 13.80 m
Beam 4.40 m
Draft 0.95 m
Engine power 2x 190 pk
Maximum speed 20 kn
The Cyrus 45 ft is a yacht with modern exterior features, which can be enjoyed navigating through the Mediterranean for a multi-day cruise in luxury and comfort.
The yacht is built in a pilothouse version as well as a flybridge version, with a single or twin engine configuration. The interior is built in a quality that normally only is used in super yachts.
In the pilothouse you can navigate and sit comfortably. Here you can access the warm and modern interior of the yacht.
The yacht provides accommodation for 4 to 6 persons with a spacious owner's cabin, guest cabin, double bathroom and plenty of storage space.
Developed in cooperation with Cyrus Yachts.
Related projects