projects / Nordic Star '32 Cruiser
Nordic Star '32 Cruiser
A retro-classic weekender for open water.


Nordic Start '32 Cruiser
Design no. 016
Length oa 9.2 m
Beam 2.8 m
Draft 0.6 m
Maximum speed 28 kn
In the basic design brief for the Nordic Star there was much emphasis on practical use of the boat. Secondly, the requirement was that the yacht was to have good seakeeping upto moderate to rough seas and was to be able to ride those seas smoothly.
The Norwegian client based his requirements on the conditions that may occur on open water of the local fjords.
For this design we have chosen for a small outdoor pantry in the large cockpit and below the foredeck a cabin with twin berths, lots of storage space and an enclosed heads.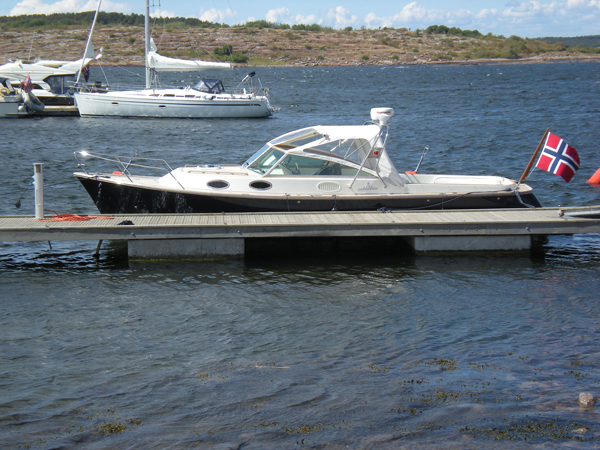 Related projects