projects / Vanquish 54
Vanquish 54
A 54 ft day cruiser with private tender and a top speed of 45 knots.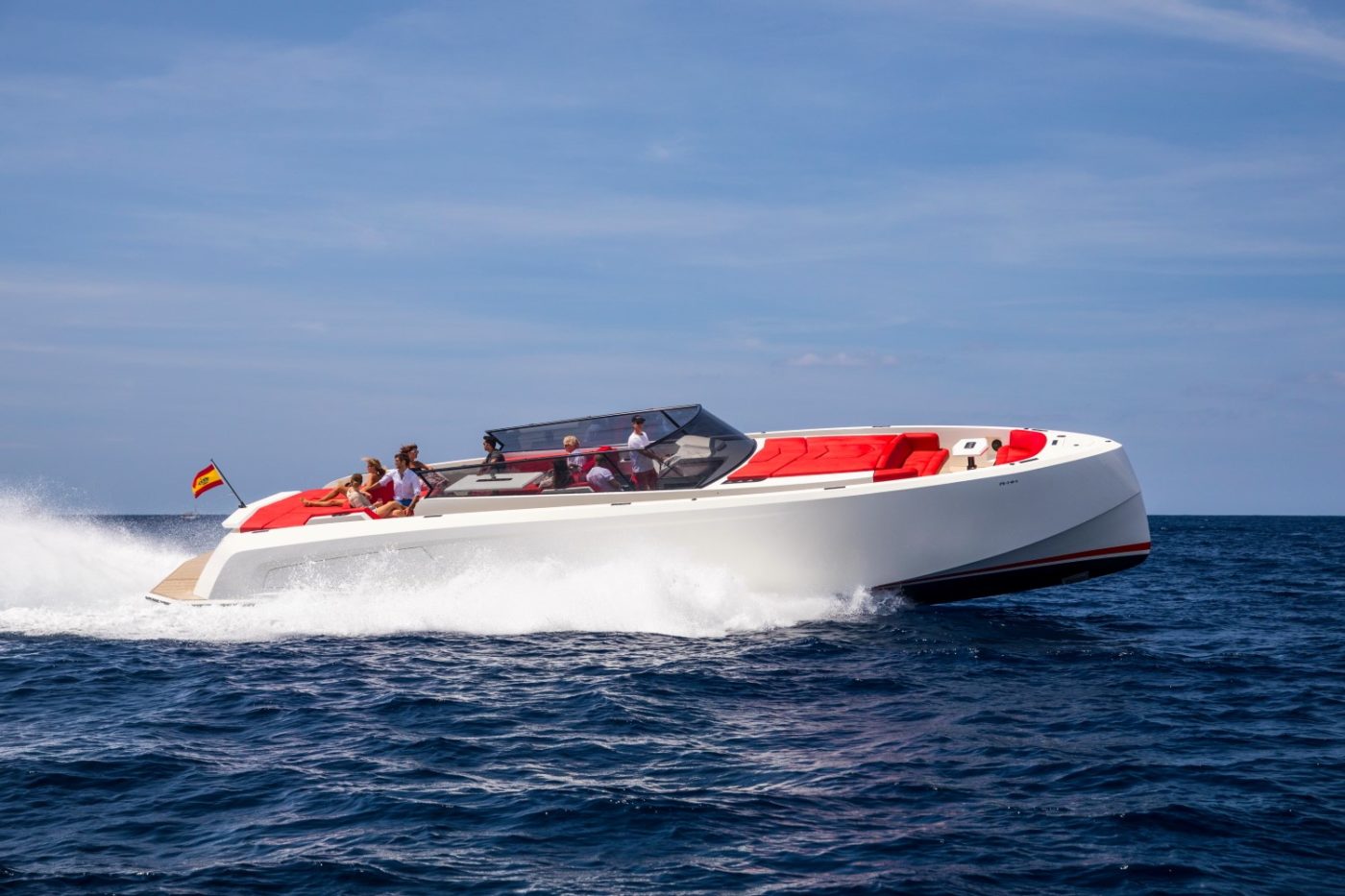 Vanquish VQ54
Design no. 080
Length o.a. 16.50 m
Beam 4.90 m
Draft 0.975 m
Maximum speed 45 kn
Propulsion 2 x 800 pk with Surface Piercing propellors
Besides the requirement for a tendergarage in the stern of the yacht, the speed requirement for the VQ54 was even higher then for the VQ48. In addition to using Surface Piercing Drives, this resulted in a very complex layout of the aft ship.
The design is a further development of Guido de Groot's VQ48.
Related projects