projects / VANQUISH VQ80
VANQUISH VQ80
A 24m aluminum chase boat for a 60 m superyacht.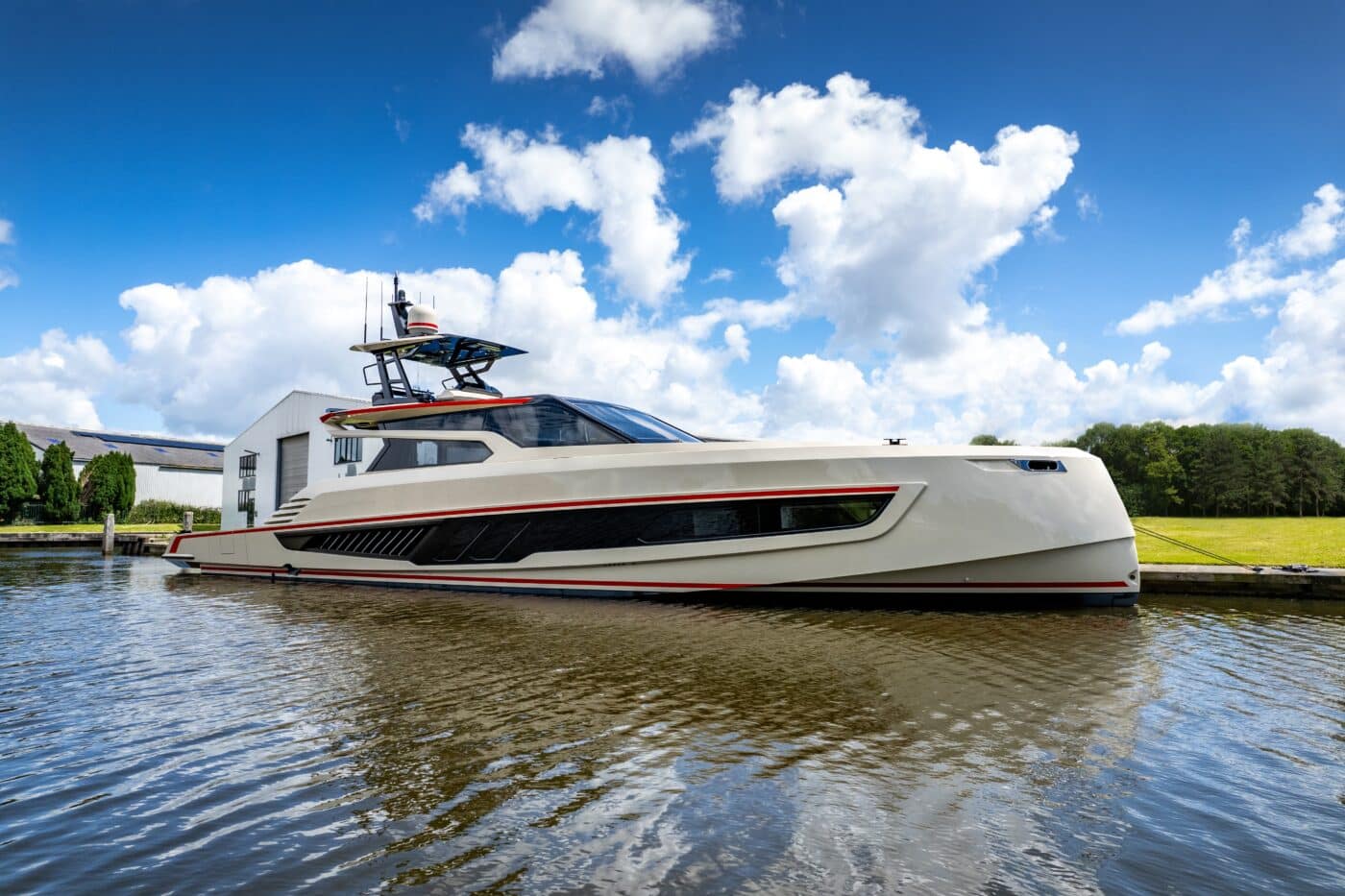 Vanquish Superyacht VQ80
Design nr. 142
Length o.a. 24.4 m
Beam 5.95 m
Draft 1.12 m
Engine power 2400 hp
Maximum speed 51 knots
Propulsion 2 x CAT C32B
Studio Delta is the naval architect in this project for Vanquish Yachts. The 24 metre sportfish – yacht is designed by Guido de Groot Design for large game fishing, the yacht combines speed, comfort and a great fishing cockpit in one of the largest sports fisherman yachts in the world.
Vanquish Yachts: "Ordered as a chase boat for a 60-metre superyacht , the VQ80 SportsFish introduces an unprecedented degree of imposing looks, breakneck speed and high-tech sophistication to the conservative sea-fishing world. A hybrid between a luxurious sportfish superyacht and a VQ powerboat at the peak of her performance, this boat offers every facility and layout option for avid fishers and their friends."
Related projects